All New Volvo Inventory

2019

Volvo
XC40 T5 Momentum SUV
VIN: YV4162UK0K2146851
Stock: V19485
Fuel Economy

23.0/31.0 mpg City/Hwy

Exterior Color

Bright Silver

Interior Color

Charcoal

Body

SUV

Transmission

Automatic

Drivetrain

All-wheel Drive

Engine

2.0L I-4 cyl
Detailed Specifications
Dealer Notes
Fields Volvo Cars Northfield is located north of Chicago on Frontage Rd off of I-94. With a Volvo from Fields you get our 'Fields Matters' Amenities Program - free car washes, Volvo loaner vehicles and more! 'Fields Matters' because you matter! See us for info on warranty extensions, certified pre-owned Volvos and new Volvos. Our dealership provides low prices based on current incentives and rebates. Fields Volvo Cars Northfield is located north of Chicago on Frontage Rd off of I-94. With a Volvo from Fields you get our 'Fields Matters' Amenities Program - free car washes, Volvo loaner vehicles and more! 'Fields Matters' because you matter! See us for info on warranty extensions, certified pre-owned Volvos and new Volvos. Our dealership provides low prices based on current incentives and rebates. Fields Volvo Cars Northfield is located north of Chicago on Frontage Rd off of I-94. With a Volvo from Fields you get our 'Fields Matters' Amenities Program - free car washes, Volvo loaner vehicles and more! 'Fields Matters' because you matter! See us for info on warranty extensions, certified pre-owned Volvos and new Volvos. Our dealership provides low prices based on current incentives and rebates. Fields Volvo Cars Northfield is located north of Chicago on Frontage Rd off of I-94. With a Volvo from Fields you get our 'Fields Matters' Amenities Program - free car washes, Volvo loaner vehicles and more! 'Fields Matters' because you matter! See us for info on warranty extensions, certified pre-owned Volvos and new Volvos. Our dealership provides low prices based on current incentives and rebates. Fields Volvo Cars Northfield is located north of Chicago on Frontage Rd off of I-94. With a Volvo from Fields you get our 'Fields Matters' Amenities Program - free car washes, Volvo loaner vehicles and more! 'Fields Matters' because you matter! See us for info on warranty extensions, certified pre-owned Volvos and new Volvos. Our dealership provides low prices based on current incentives and rebates. Fields Volvo Cars Northfield is located north of Chicago on Frontage Rd off of I-94. With a Volvo from Fields you get our 'Fields Matters' Amenities Program - free car washes, Volvo loaner vehicles and more! 'Fields Matters' because you matter! See us for info on warranty extensions, certified pre-owned Volvos and new Volvos. Our dealership provides low prices based on current incentives and rebates. Fields Volvo Cars Northfield is located north of Chicago on Frontage Rd off of I-94. With a Volvo from Fields you get our 'Fields Matters' Amenities Program - free car washes, Volvo loaner vehicles and more! 'Fields Matters' because you matter! See us for info on warranty extensions, certified pre-owned Volvos and new Volvos. Our dealership provides low prices based on current incentives and rebates. Fields Volvo Cars Northfield is located north of Chicago on Frontage Rd off of I-94. With a Volvo from Fields you get our 'Fields Matters' Amenities Program - free car washes, Volvo loaner vehicles and more! 'Fields Matters' because you matter! See us for info on warranty extensions, certified pre-owned Volvos and new Volvos. Our dealership provides low prices based on current incentives and rebates. Fields Volvo Cars Northfield is located north of Chicago on Frontage Rd off of I-94. With a Volvo from Fields you get our 'Fields Matters' Amenities Program - free car washes, Volvo loaner vehicles and more! 'Fields Matters' because you matter! See us for info on warranty extensions, certified pre-owned Volvos and new Volvos. Our dealership provides low prices based on current incentives and rebates. Fields Volvo Cars Northfield is located north of Chicago on Frontage Rd off of I-94. With a Volvo from Fields you get our 'Fields Matters' Amenities Program - free car washes, Volvo loaner vehicles and more! 'Fields Matters' because you matter! See us for info on warranty extensions, certified pre-owned Volvos and new Volvos. Our dealership provides low prices based on current incentives and rebates. Fields Volvo Cars Northfield is located north of Chicago on Frontage Rd off of I-94. With a Volvo from Fields you get our 'Fields Matters' Amenities Program - free car washes, Volvo loaner vehicles and more! 'Fields Matters' because you matter! See us for info on warranty extensions, certified pre-owned Volvos and new Volvos. Our dealership provides low prices based on current incentives and rebates. Fields Volvo Cars Northfield is located north of Chicago on Frontage Rd off of I-94. With a Volvo from Fields you get our 'Fields Matters' Amenities Program - free car washes, Volvo loaner vehicles and more! 'Fields Matters' because you matter! See us for info on warranty extensions, certified pre-owned Volvos and new Volvos. Our dealership provides low prices based on current incentives and rebates. Fields Volvo Cars Northfield is located north of Chicago on Frontage Rd off of I-94. With a Volvo from Fields you get our 'Fields Matters' Amenities Program - free car washes, Volvo loaner vehicles and more! 'Fields Matters' because you matter! See us for info on warranty extensions, certified pre-owned Volvos and new Volvos. Our dealership provides low prices based on current incentives and rebates. Fields Volvo Cars Northfield is located north of Chicago on Frontage Rd off of I-94. With a Volvo from Fields you get our 'Fields Matters' Amenities Program - free car washes, Volvo loaner vehicles and more! 'Fields Matters' because you matter! See us for info on warranty extensions, certified pre-owned Volvos and new Volvos. Our dealership provides low prices based on current incentives and rebates. Fields Volvo Cars Northfield is located north of Chicago on Frontage Rd off of I-94. With a Volvo from Fields you get our 'Fields Matters' Amenities Program - free car washes, Volvo loaner vehicles and more! 'Fields Matters' because you matter! See us for info on warranty extensions, certified pre-owned Volvos and new Volvos. Our dealership provides low prices based on current incentives and rebates. Fields Volvo Cars Northfield is located north of Chicago on Frontage Rd off of I-94. With a Volvo from Fields you get our 'Fields Matters' Amenities Program - free car washes, Volvo loaner vehicles and more! 'Fields Matters' because you matter! See us for info on warranty extensions, certified pre-owned Volvos and new Volvos. Our dealership provides low prices based on current incentives and rebates. Fields Volvo Cars Northfield is located north of Chicago on Frontage Rd off of I-94. With a Volvo from Fields you get our 'Fields Matters' Amenities Program - free car washes, Volvo loaner vehicles and more! 'Fields Matters' because you matter! See us for info on warranty extensions, certified pre-owned Volvos and new Volvos. Our dealership provides low prices based on current incentives and rebates. Fields Volvo Cars Northfield is located north of Chicago on Frontage Rd off of I-94. With a Volvo from Fields you get our 'Fields Matters' Amenities Program - free car washes, Volvo loaner vehicles and more! 'Fields Matters' because you matter! See us for info on warranty extensions, certified pre-owned Volvos and new Volvos. Our dealership provides low prices based on current incentives and rebates. Fields Volvo Cars Northfield is located north of Chicago on Frontage Rd off of I-94. With a Volvo from Fields you get our 'Fields Matters' Amenities Program - free car washes, Volvo loaner vehicles and more! 'Fields Matters' because you matter! See us for info on warranty extensions, certified pre-owned Volvos and new Volvos. Our dealership provides low prices based on current incentives and rebates. Fields Volvo Cars Northfield is located north of Chicago on Frontage Rd off of I-94. With a Volvo from Fields you get our 'Fields Matters' Amenities Program - free car washes, Volvo loaner vehicles and more! 'Fields Matters' because you matter! See us for info on warranty extensions, certified pre-owned Volvos and new Volvos. Our dealership provides low prices based on current incentives and rebates. Fields Volvo Cars Northfield is located north of Chicago on Frontage Rd off of I-94. With a Volvo from Fields you get our 'Fields Matters' Amenities Program - free car washes, Volvo loaner vehicles and more! 'Fields Matters' because you matter! See us for info on warranty extensions, certified pre-owned Volvos and new Volvos. Our dealership provides low prices based on current incentives and rebates. Fields Volvo Cars Northfield is located north of Chicago on Frontage Rd off of I-94. With a Volvo from Fields you get our 'Fields Matters' Amenities Program - free car washes, Volvo loaner vehicles and more! 'Fields Matters' because you matter! See us for info on warranty extensions, certified pre-owned Volvos and new Volvos. Our dealership provides low prices based on current incentives and rebates. Fields Volvo Cars Northfield is located north of Chicago on Frontage Rd off of I-94. With a Volvo from Fields you get our 'Fields Matters' Amenities Program - free car washes, Volvo loaner vehicles and more! 'Fields Matters' because you matter! See us for info on warranty extensions, certified pre-owned Volvos and new Volvos. Our dealership provides low prices based on current incentives and rebates. Fields Volvo Cars Northfield is located north of Chicago on Frontage Rd off of I-94. With a Volvo from Fields you get our 'Fields Matters' Amenities Program - free car washes, Volvo loaner vehicles and more! 'Fields Matters' because you matter! See us for info on warranty extensions, certified pre-owned Volvos and new Volvos. Our dealership provides low prices based on current incentives and rebates. Fields Volvo Cars Northfield is located north of Chicago on Frontage Rd off of I-94. With a Volvo from Fields you get our 'Fields Matters' Amenities Program - free car washes, Volvo loaner vehicles and more! 'Fields Matters' because you matter! See us for info on warranty extensions, certified pre-owned
KBB.com Consumer Reviews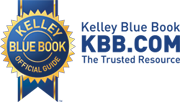 Luxury crossover SUV without breaking the bank

By takloo_morpheus@yahoo.com |  on Wednesday, February 27, 2019

5.0

The interiors are worth killing for. The feature list is so exhaustive and long, it'd take you 2-3 months to full discover and understand all of it. Very comfortable, and the T5's dynamic drive mode is a beast. Turn it down to the economic mode and you'd get a 26mpg in a city like Dallas.
While we make every effort to present information that is accurate, errors may appear from time to time. However, it is based on data provided by the vehicle manufacturer and/or other sources and therefore the information contained on this site should be used as a guide only and is not guaranteed. Under no circumstances will we be liable for any inaccuracies, claims or losses of any nature. Furthermore, inventory is subject to prior sale and prices cannot be combined with any other offer(s), do not include taxes, license and title fees and a documentary service fee.