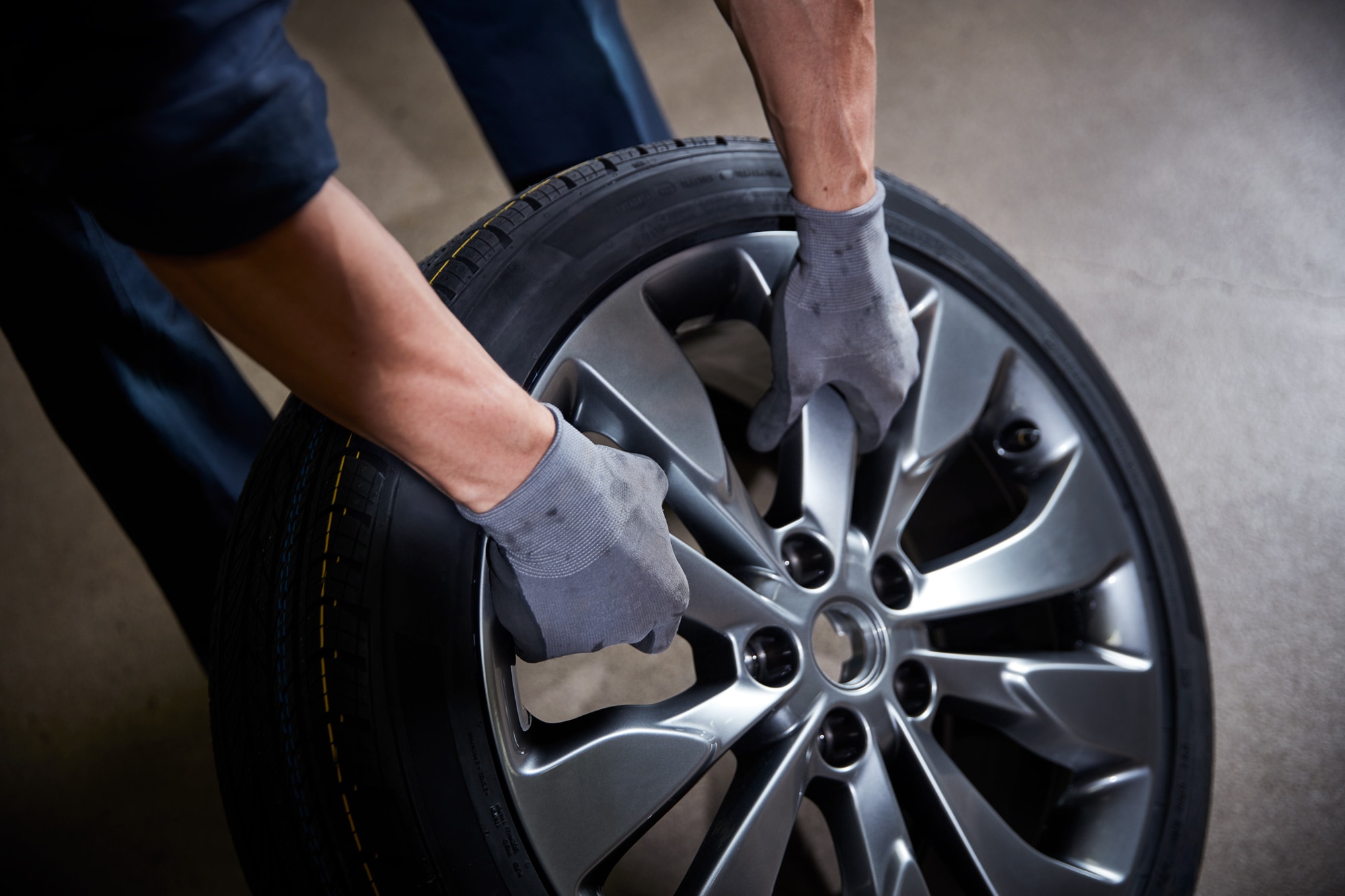 If you've recently purchased a new
Volvo XC60
from our Volvo dealership serving Chicago, IL, you know that the tires (and all components) are in first-rate shape. To make sure your tires stay that way, here are a few important tire services we recommend seeking at Fields Volvo Cars of Northfield.
It's wise to have your tires rotated every six months or 5,000 to 7,000 miles or so. Why is this an important routine tire service? Physically rotating your tires helps extend the lifespan of your tires by promoting even tread. Without even tread, you could find yourself struggling with unbalanced handling issues. As the term implies, tire rotations involve changing the position of your vehicle's tires.
Tire pressure is always important, and that's something our Volvo technicians can assist with. It's important to make sure your tires aren't over- or under-inflated to get the most even wear and long-term use.
Annual tire alignments are also an important tire care service you can entrust our Volvo technicians with. This service has more to do with your vehicle's suspension and the right angle and alignment of your tires. Our service experts can fine-tune your Volvo car's suspension to ensure that it's just as it should be for safe and accurate handling.
When it's time to replace your vehicle's tires, you can rely on our service team to recommend the best genuine tire replacements and also provide expert installation.
If you're uncertain about the right time to schedule any of these and other tire services for your Volvo XC60, simply reach out to our Volvo service technicians. We can provide clarification and even help you with scheduling your next appointment.