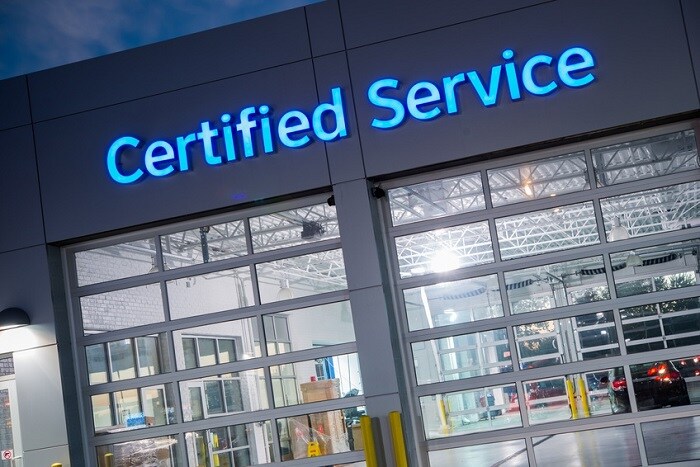 Even though fall hasn't officially started, we know that shorter days and colder weather are just around the corner for the Chicago area. Stop by Fields Volvo Cars Northfield, your local Volvo dealership near Northbrook, to ready your vehicle for a safe and hassle-free autumn. Whether you're due for a routine oil change, or you've recently noticed a dashboard warning light, we're here to help.
What Does a Car Diagnostic Test Involve?
If your check engine light has you wondering whether there's a serious issue with your vehicle, we can provide a fast and easy answer. While it doesn't necessarily mean that your Volvo car requires a serious repair, it's best to know for sure. And that is exactly what a car diagnostics test can achieve.
Your Volvo vehicle user manual provides a helpful guide to dashboard warnings, but our seasoned technicians can take this one step further. Using the latest technology, software, and the most up-to-date knowledge of Volvo service requirements, our service team can review all of the most important components of our vehicle. This includes your vehicle's engine, transmission, and brakes.
Instead of trying to identify the problem on your own, our technicians can review any error codes that are uncovered by the tests and dive deeper to find the best solution.
Our Volvo Service Center near Glenview, IL
We believe in the power of prevention at our Volvo service center. When you visit our Volvo dealership for routine maintenance, our team can ensure that there are no major unresolved issues with your vehicle.
Of course, even if you observe a consistent recommended service schedule, you can't prepare for the unexpected. If you encounter a problem on the road, we're happy to offer free towing throughout the lifespan of your Volvo vehicle. Schedule your next service appointment online or give us a call.