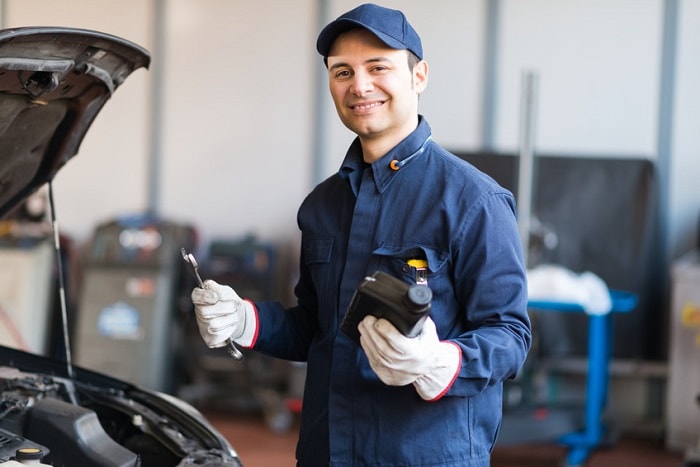 Drivers in and around Highland Park, IL know that Fields Volvo Cars Northfield is the perfect place to purchase a new Volvo car for sale. In addition to attentive sales assistance, we're also a dedicated Volvo service provider. You can rely on us to keep your Volvo vehicle running well with expert maintenance and by using only genuine OEM parts.
What Are OEM Parts?
We use only OEM parts at our IIllinois Volvo dealership. OEM (original equipment manufacturer) parts are distinct because they're made directly by the manufacturer of your vehicle. That's not the case for aftermarket parts, which are produced by third parties.
Both OEM and aftermarket parts can be used for parts replacements when a part needs to be retired or has been impacted by a collision. Both categories of parts can also be used to make parts upgrades to personalize or add more performance power to your vehicle.
Why Choose Genuine Volvo Parts?
Quality is the number-one reason to choose genuine OEM parts. You can feel more confident in the fact that the parts you choose are manufactured specifically for your vehicle. That means there will be no doubt about the standards or the fit of the product. Aftermarket products tend to provide more of a bargain than OEM parts. But the trade-off is that you never know if the parts will be an exact match. So while the initial cost could be cheaper, you could be looking at a bigger investment if an aftermarket part needs to be replaced sooner than anticipated.
When you need a parts upgrade or replacement, you can find the genuine Volvo part you need right here at our Volvo service center. We also have an extensive accessories menu to help you customize your vehicle.
Reach out with any questions or concerns about parts and accessories. You'll be in the best hands of our seasoned Volvo technicians.