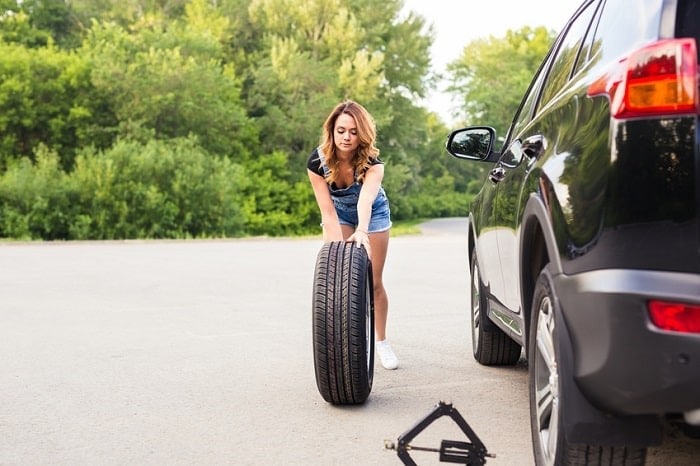 When you visit Fields Volvo Northfield, you can expect to find a team of auto experts who will bend over backward to fulfill your every automotive need. We're not like other Volvo dealerships; we'll do more than just offer you new cars, but also provide you with crucial nuggets of automotive knowledge. One popular topic for our customers is flat tires, and how to avoid them.
A flat can seem to strike out of nowhere. One minute your cruising down the road, the next your stuck on the side of it, changing a flat. While flat tires can seem sudden, they have direct causes, and as such can be avoided if you know how.
One way to avoid getting a flat tire is to keep an eye on your tire's tread depth. Your tire tread is the series of grooves in your tire, and the lower this tread depth is the greater your chances of popping a tire. You can check the tread depth of your tire by using the penny-test, wherein you insert a penny into one of the lengths of tread. If you can still see Abe Lincoln's hat, it might be time to swap out your tires.
Another thing to watch out for is air pressure. An overinflated or underinflated tire can burst when you least expect it. Fortunately, many modern cars are installed with air pressure sensors which alert you when the levels are low. However, if your doesn't have air pressure sensors, you can compare your current air pressure against recommended levels using a handy air pressure gauge.
On average tires last anywhere between three to four years, and if it's time to purchase and install a replacement, our Volvo service team at Fields Volvo Northfield are here for you. We'll inspect, change, rotate, and balance each tire so that you can hit the road with complete peace of mind.