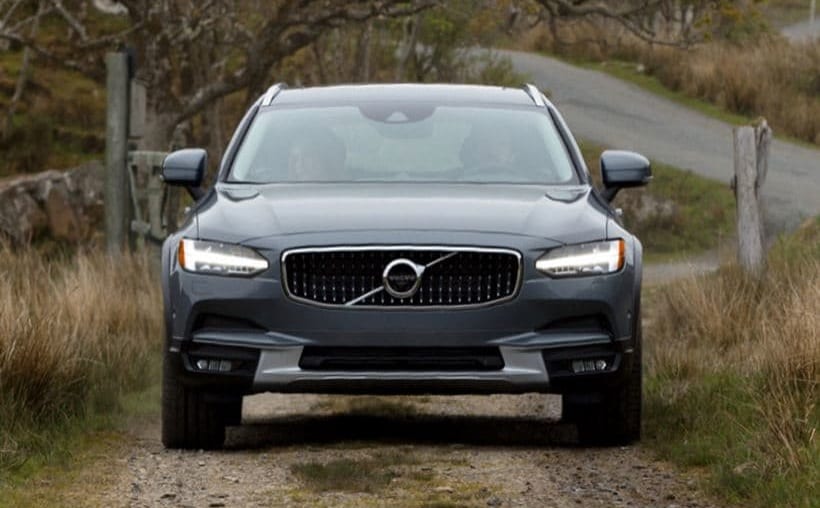 At Fields Volvo Cars Northfield, we are always excited to share our vast automotive knowledge with our customers. From helping you find a new car to giving advice regarding car maintenance, we are the Volvo dealership that is 100 percent dedicated to its customers. One reoccurring topic of discussion with our customers is what it means to have an off-road ready vehicle.
So, you want to take your Volvo off the beaten path and explore the grand outdoors. For starters, not every car is designed to be off-road capable, and in some cases, extensive maintenance may be required to tackle the trail safely. There are three factors that contribute to off-road capability: ground clearance, tire design, and drivetrain.
Ground clearance is the amount of space that divides the ground from the undercarriage of your vehicle. When it comes to off-roading, the greater your car's ground clearance, the better. There are a lot of crucial and delicate components in the undercarriage of a vehicle, and by increasing your vehicle's ground clearance, you can avoid the possibility of damaging any of it against obstacles and rough terrain.
The design of your tires also plays a central role in your effectiveness when out on the trail. A standard tire is designed to keep traction on paved roads, however, many struggle to do so on terrains like sand, mud, or gravel. Tires with deeper tread can grip the unpredictable terrain of the off-road trails and can keep you safe while trekking through the wilderness.
Lastly, the drivetrain in your vehicle can make a difference in how easy it is for you to tackle the trail. AWD (all-wheel drive) and 4WD (four-wheel drive) are two drivetrain options that work best for off-roading. However, 4WD is the one specifically designed for rough terrain. Regardless if you opt for AWD or 4WD, both of these options provide individual power to your vehicle's wheels to keep it moving when facing off against off-road obstacles.
Off-roading can be a thrilling way to experience the great outdoors, but having a skilled service team by your side can help you do it all safely. At our Volvo service center near Highland Park, we can help you get your Volvo car ready to tackle the dirt and help you explore like never before.