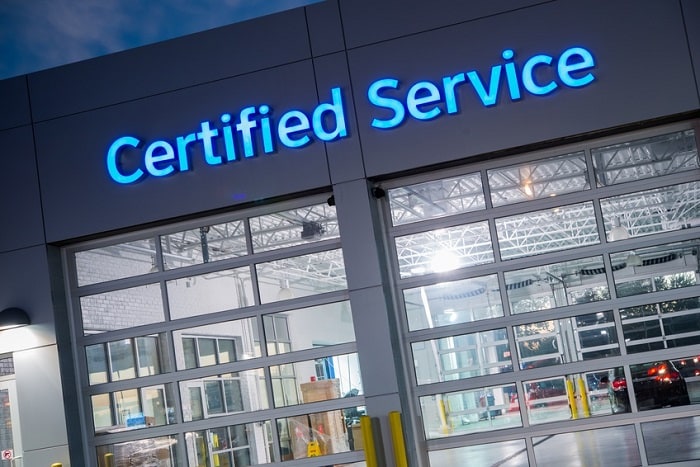 At Fields Volvo Cars Northfield, you can expect nothing but the best in customer service. The team of car experts serving Libertyville, IL at our Volvo dealership for new and pre-owned Volvo models is passionate about sharing their vast wealth of automotive knowledge, and with the arrival of spring, they are advocating the importance of springtime maintenance to our customers.
With winter over, drivers can expect better road conditions and warmer temperatures. While the arrival of spring can feel like quite a relief, it is incredibly important that you address the strain your vehicle may have endured through winter, and there is no better time to take care of things than now.
When weather conditions are at their worst, salt is put on the roads to prevent drivers from spinning out of control. At the same time, this salt can corrode the metal of cars and lead to some pretty significant damage if left unsolved. Fortunately, come springtime, you can invest in a detailed car wash that can clear away any harmful salt residue.
With the change in temperature comes the time to change your motor oil. During colder conditions, many automotive technicians will recommend winter-grade motor oil that has a thicker viscosity. When spring warms things up, you'll want to swap back to a regular grade of motor oil to ensure that your vehicle continues to run at peak performance.
Lastly, your tires can be put through quite a beating during winter. Between icy roads and everyday wear, you could end up needing a whole new set of tires by the time spring arrives. Fortunately, a skilled mechanic can inspect the tread and overall quality of your tires to ensure you stay safe on the road.
Going into spring, it is helpful to have an automotive technician by your side that you can trust, and you can find just that in our Volvo service center. Our technicians at Fields Volvo Cars Northfield are happy to inspect your car from hood to trunk and keep it running smoothly and safely on through the rest of the year.