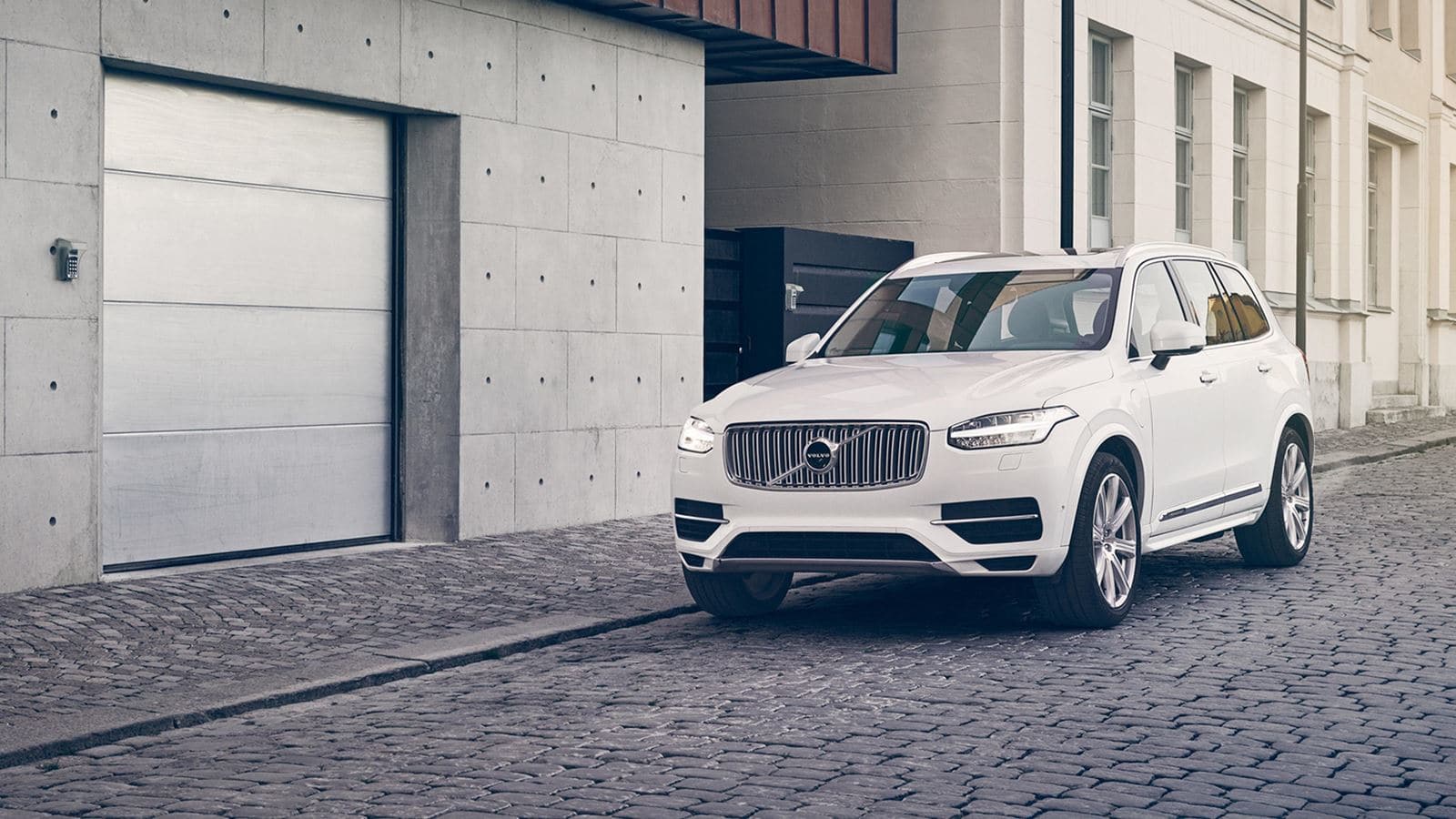 If you visit Fields Volvo Cars Northfield, you can expect to find a Volvo dealership staffed by a team of passionate automotive professionals and a showroom filled with some of the latest vehicles that Volvo has to offer. One of the newest vehicles to enter our showroom this year is the 2019 Volvo XC90 and it is a top pick among luxury SUV drivers everywhere.
When drivers say they want to sit behind the wheel of a top of the line luxury SUV we point to the 2019 Volvo XC90 in a heartbeat. This svelte and stylish SUV is a showstopping innovator equipped with the latest in safety tech and offering a driving experience that is second to none.
We'll start with the basics. The 2019 Volvo XC90 is equipped with a 2.0 liter four-cylinder engine as standard. However, don't let this smaller engine fool you, the 2019 Volvo XC90 is optimized brilliantly, offering 250 horsepower and 258 lb-ft worth of torque. The power of the latest Volvo isn't hindered by fuel economy either, as the luxury SUV earned an EPA-rating of 21 mpg in the city and 29 on the highway, making it one of the best in its class.
Now onto the bells and whistles. The IIHS named the 2019 Volvo XC90 as a Top Safety Pick, thanks to its suite of almost futuristic safety features. Drivers can take full advantage of greater road awareness thanks to blind-spot monitors which utilize a variety of sensors and cameras to set off alerts when a car or object is passing through their blind-spot. Base models of the 2019 Volvo XC90 also come with a sizeable 9.0 inch Sensus infotainment screen which is Apple CarPlay and Android Auto compatible, making for easy connection to some of your favorite smart phone apps.
If you want to sit behind the new Volvo XC90, our team at Fields Volvo Cars of Northfield can help make that a reality. We'll give you a full overview of what this luxury SUV has to offer and show you why this is definitely one of our favorite vehicles of the year.