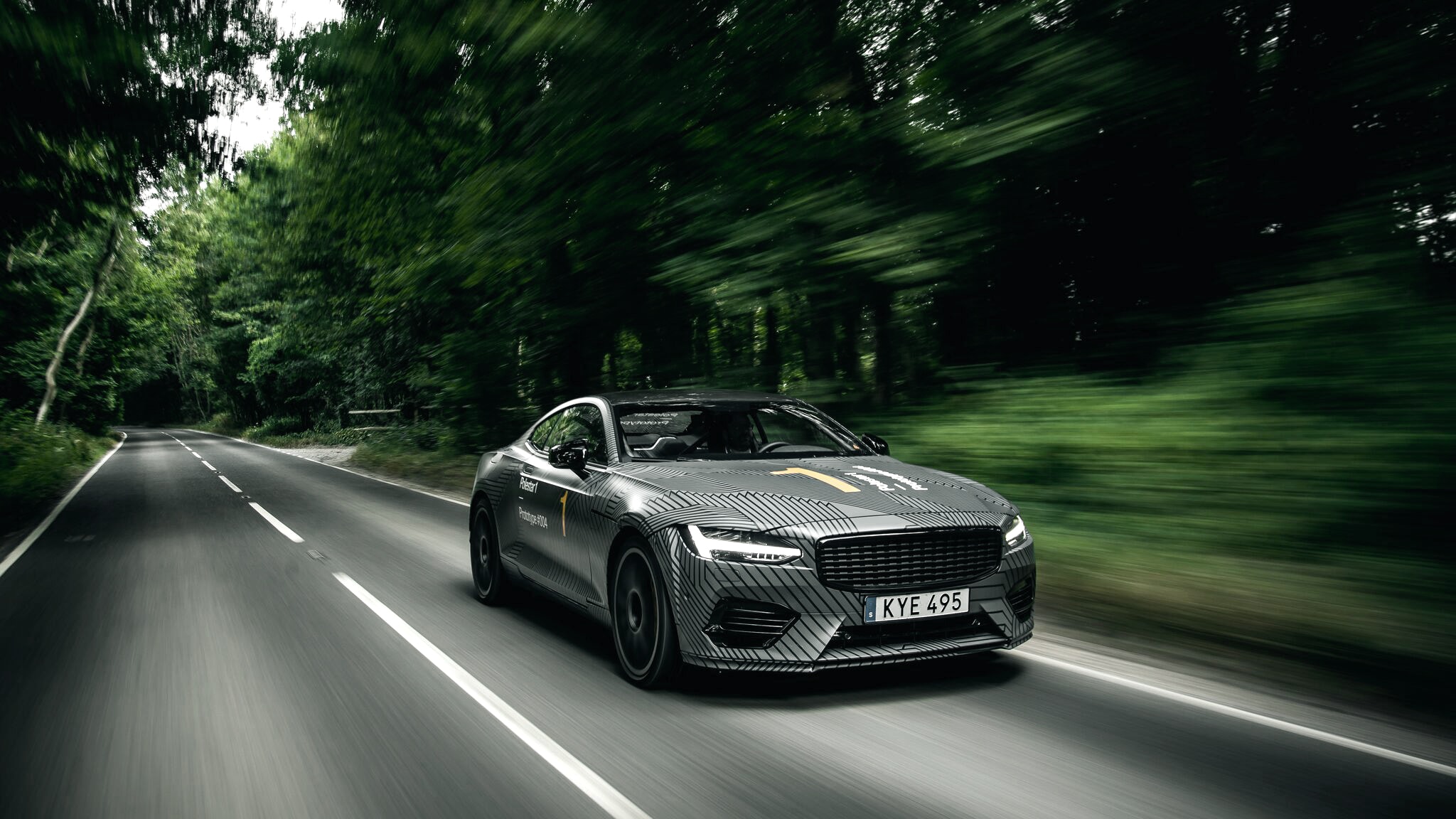 Fields Volvo Northfield doesn't lack great Volvo cars and SUVs. While we, and the Evanston customers we serve, are enamored with the Volvo S90 and Volvo XC40, there's another car on the horizon that could reinvent how the world sees the Volvo brand. It's called the Volvo Polestar 1, and it's nothing short of amazing.
It almost wasn't meant to be. The 2013 Frankfurt Motor Show saw the Volvo Concept Coupe revealed, initially as a concept-only showcase for new design features that would eventually make way to other new Volvo cars. While that did happen, something else caught the company by surprise: the car was actually a hit in its own right, enough so that it was eventually given the green light for production.
That, in turn, led to the Volvo Polestar 1, which debuted in Shanghai last year and had its first showing earlier this month at the Goodwood Festival of Speed. Now there's a car configurator for curious buyers, and a positive reception from the automotive press.
Part of this comes down to looks. The Volvo Polestar 1 is a coupe that looks more like an American muscle car than the boxy Volvo cars of old. The more important part, however, is the technology. The car uses a 2.0-liter inline four-cylinder engine in tandem with two electric motors on the rear axle for 600 net horsepower and plenty of torque to match.
All that power necessitates high-spec brakes and suspension, and the use of hybrid technology (including a pair of heavy battery packs) calls for weight-saving measures. The car gets all that, with an Öhlins suspension, Akebono and Conti brakes, and an innovative body that makes extensive use of carbon fiber.
There's no release date yet, but the fact that the configurator is available suggests that it won't be much longer. You'll have to wait a bit before you can visit Fields Volvo Northfield at 770 Frontage Road to see it in person, but if what we're seeing thus far is any indication, the wait will be well worth it.