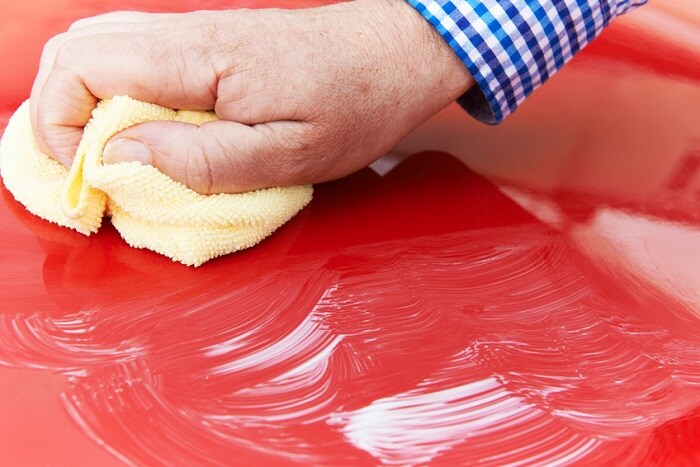 The unpredictability of Chicagoland weather can do a number on your car. If you find yourself caught in a hail storm, there isn't much you can do to protect from damage. You can, however, get it repaired back as if it never happened here at Fields Volvo Cars Northfield. As your Volvo dealers serving Highland Park, IL, it is our pleasure to meet your automotive needs, both mechanic and cosmetic.
As with anything, there are levels to how much damage a scratch can cause. The deeper the scratch, the more extensive the repair process will be. Here is a list of the different kind of scratches you are likely to encounter.
Clear Coat Scratch
This is the most superficial of damage. A clear coat scratch is usually difficult to see and nigh unnoticeable if you aren't specifically looking for it.
Paint Scratch
A paint scratch, on the other hand, will be noticeable. Thankfully, our Volvo service team will be able to apply touch up to the affected area and remove the blemish with relative ease.
Deep Paint Scratch
At the deep paint level, the repair process becomes more complicated. Simply painting over the scratch will not have the intended effect because the panel is no longer level. In these instances, a special filling substance from our Volvo parts department will be required before the damage can be repainted.
While they may be harder to see, you should also be vigilant about scratches and damage to your tires. They take a beating, so a little wear and tear might not seem like a big deal. But, you never want to take chances when it comes to tire safety.
At Fields Volvo Northfield, we can make sure your car doesn't just look great, but that it's safe and reliable as well.